This is a BPM Life Cycle Framework to simplify, organize and structure chronologically the main phases of a business process management. The template is 100% customizable and you can edit every aspect of it with a few simple clicks in MyDraw.
| | | |
| --- | --- | --- |
| Download Template: | | |

| | |
| --- | --- |
| Download Template: | |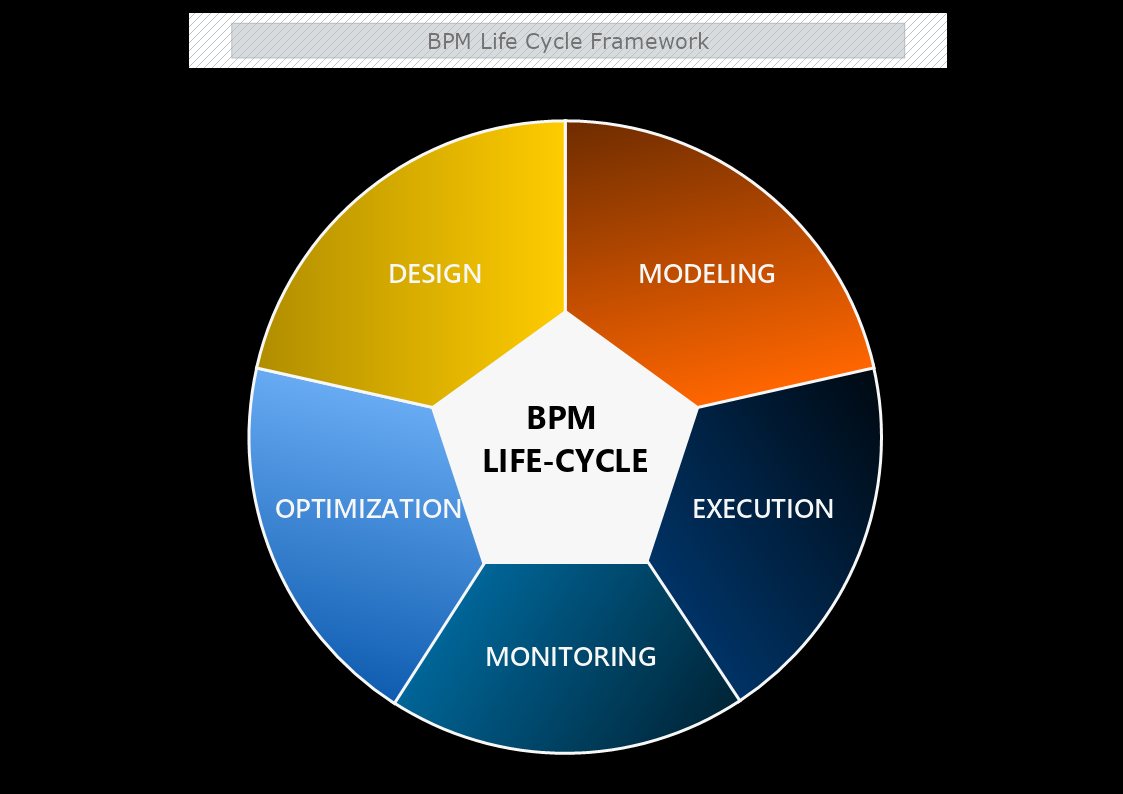 The BPM lifecycle provides a detailed insight into the process landscape and discovers optimization potential. To stay in the competitive market companies, act dynamically and continuously in realigning their business processes, goals, and strategy to keep up with the ever-changing business cycle. By adapting to the situation, the individual phases of the entire BPM lifecycle run iteratively.
Business Process Management activities include:
Design- In a first step, the already existing processes are analyzed. Also, certain goals are defined that are supposed to be achieved as a result of business process management (BPM).
Modeling- In the modeling phase, the company selects new processes to be established for future opportunities and market growth. This framework provides deeper visibility into your process pipeline.
Execution- In the execution phase, the organization aligns all the activities and processes that have to be implanted. Before going live the list of activities have to be tested in a potential environment or tested by a small group of users.
Monitoring- To monitor the processes in any business environment it is beneficial to make focus groups. By optimizing activities at an early stage, you can prevent potential issues and spot improvement opportunities before reaching the final phase.
Optimization- Business process optimization refers to the use of vital metrics, tools, and measurements to evaluate and optimize the existing processes. Based on the insights gained through continuous analyses, improvement measures are then carried out on the business activities. This phase is important for any business to stay on the market and evolve.
The final phase is the redesign - the BPM lifecycle closes and the process can start again. Once all phases have passed the cycle and checks, it is possible to measure progress and continuously improve the individual processes.