Creating the perfect business card can be quite tricky. With thousands and thousands of templates available online, choosing the perfect design is harder than ever. In reality, the more you browse, the more confused you get. This is why we're putting this simple tutorial to help you design your business card quickly and easy, so you can focus on what's important - running your business.
Standard sizes of business cards
Business cards come in many shapes and sizes, but there are two standard sizes: the US and European Standards. In the table below you'll find the width and height of those formats in centimeters, inches, and pixels.
| | | | |
| --- | --- | --- | --- |
| Format | Size in cm | Size in inches | Size in pixels |
| US Business Cards Standard Size | 8.9 cm x 5.1 cm | 3.5 inches x 2.0 inches | 336 px x 193 px |
| Europe Business Cards Standard Size | 8.4 cm x 5.5 cm | 3.3 inches x 2.16 inches | 318 px x 208 px |
To set the size of the business card in
MyDraw
right-click inside the drawing area, select
Page Properties
and enter the desired size in pixels. Then click
Ok
.
If you're designing a double-sided business card
If you're designing a double-sided business card, create a second page within your MyDraw file, by clicking on the green
+
icon at the bottom. You can name each page accordingly, as shown in the image below.

Selecting the background
When you've set your working space, it's time to select the background of your business cards. With
MyDraw
opportunities are endless: background image, a huge variety of hatch styles, simple gradients, radial gradients, advanced gradients, and simple colors. Here's a preview of Advanced gradient with some of the predefined styles you can find in
MyDraw
.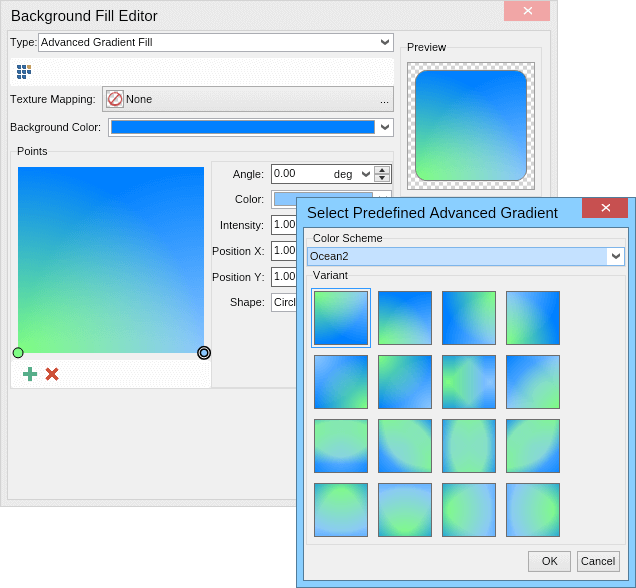 Adding your information
When you've set the business card size and selected the background, it's time to add your information. Typically the front of the business card contains the person's info (name, title, email address, phone number, etc.) and the back contains the company logo.
Adding the company logo is pretty easy - simply drag it inside the drawing area and place it where you'd like it to be. You can add additional text or elements to style your business card.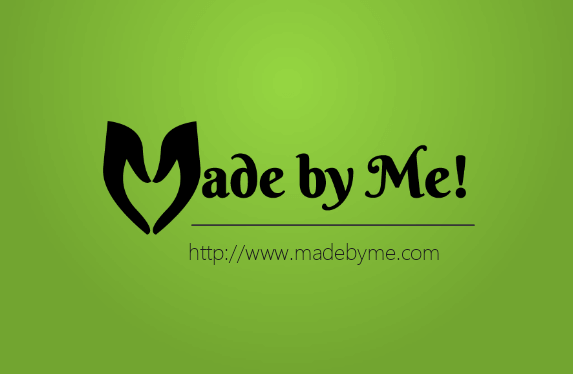 After adding the logo, go to the
Front
tab (or however you named it) and add the information of the person whose business card you're creating.
IMPORTANT:
Do not forget to leave enough space between the text and the end of the business card. This will help ensure you don't cut any important part of the information.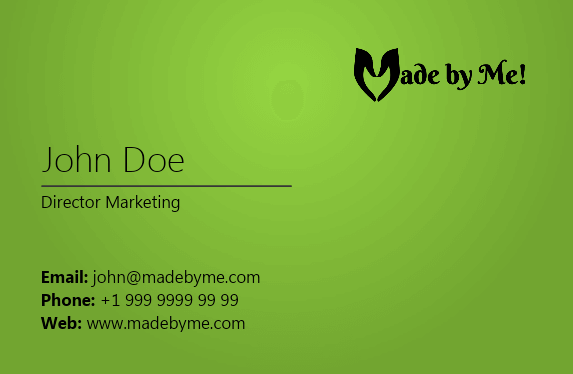 Save for printing
When you're ready with the design of your business card it's time to save it in a format, suitable for printing. You have 3 options: export as PDF, as an image, or as a vector file. If you are exporting as an image, do not forget to enter the 300dpi resolution for your business card.
Looking for inspiration?
If you're feeling stuck, head off to our
Templates
: you will find lots of fresh and modern designs that you can edit freely to match your demands.