In an Evacuation Plan Diagram, they are a variety of shapes that can be used. However, in the event of an emergency, the evacuation plan and facilities must have clear and easy to read signs to provide guidelines on how to evacuate safely.
Those emergency signs provide guidelines on how to evacuate the building, indicate the exit routes, give information for the location of the fire extinguisher, fire alarm, and first aid kit. Here is a list of the most important Emergency symbols/signs: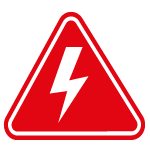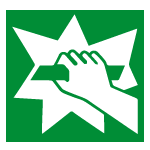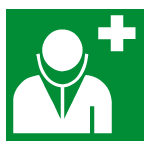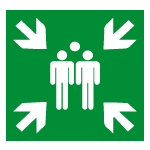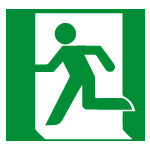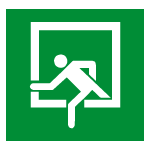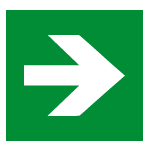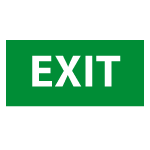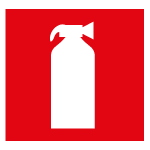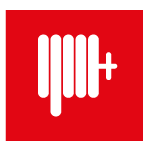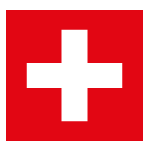 For a more comprehensive list, see our full Emergency shapes library.
Workplace Emergency
A workplace emergency can disrupt or shut down an operation or cause physical or environmental damage with no warning. Depending on your location and industry, you may encounter:floods, hurricanes or tornadoes, fires, toxic gas releases, chemical spills, radiological accidents, explosions, or civil disturbances.