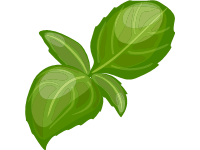 Basil is an annual, or sometimes perennial, herb used for its leaves. Depending on the variety, plants can reach between 30 cm (0.98 ft) and 150 cm (4.9 ft). Its leaves are richly green and ovate, but otherwise come in a wide variety of sizes and shapes depending on cultivar. Basil is most commonly used fresh in recipes. In general, it is added at the last moment, as cooking quickly destroys the flavor. The fresh herb can be kept for a short time in plastic bags in the refrigerator, or for a longer period in the freezer, after being blanched quickly in boiling water. Basil is one of the main ingredients in pesto—a green Italian oil-and-herb sauce.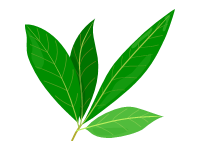 The bay leaf is an aromatic leaf commonly used in cooking. It can be used whole or in a dried or ground form. If eaten whole, bay leaves are pungent and have a sharp, bitter taste. As with many spices and flavourings, the fragrance of the bay leaf is more noticeable than its taste. When dried the fragrance is herbal, slightly floral, and somewhat similar to oregano and thyme. Myrcene which is a component of many essential oils used in perfumery and can be extracted from the bay leaf.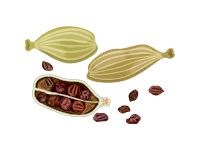 Cardamom has a strong, unique taste, with an intensely aromatic, resinous fragrance. Black cardamom has a distinctly more smoky, though not bitter, aroma, with a coolness some consider similar to mint. Green cardamom is one of the most expensive spices by weight but little is needed to impart flavour. It is best stored in the pod, as exposed or ground seeds quickly lose their flavour.It is a common ingredient in Indian cooking.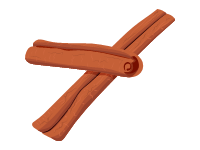 Cinnamon is a spice obtained from the inner bark of several tree species from the genus Cinnamomum. Cinnamon is used mainly as an aromatic condiment and flavouring additive in a wide variety of cuisines, sweet and savoury dishes, breakfast cereals, snackfoods, tea and traditional foods. The aroma and flavour of cinnamon derive from its essential oil and principal component, cinnamaldehyde, as well as numerous other constituents including eugenol.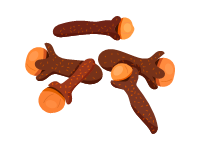 Cloves are the aromatic flower buds of a tree in the family Myrtaceae, Syzygium aromaticum. They are native to the Maluku Islands (or Moluccas) in Indonesia, and are commonly used as a spice. Cloves are available throughout the year owing to different harvest seasons in different countries.Cloves are used in the cuisine of Asian, African, Mediterranean, and the Near and Middle East countries, lending flavor to meats, curries, and marinades, as well as fruit such as apples, pears, and rhubarb. Cloves may be used to give aromatic and flavor qualities to hot beverages, often combined with other ingredients such as lemon and sugar. They are a common element in spice blends like pumpkin pie spice and speculoos spices.

Cumin is a flowering plant in the family Apiaceae, native to a territory including the Middle East and stretching east to India. Cumin seed is used as a spice for its distinctive flavour and aroma. Cumin can be found in some cheeses, such as Leyden cheese, and in some traditional breads from France. Cumin can be an ingredient in chili powder (often Tex-Mex or Mexican-style) and is found in achiote blends, adobos, sofrito, garam masala, curry powder, and bahaarat, and is used to flavor numerous commercial food products. In South Asian cooking it is often combined with coriander seeds in a powdered mixture called dhana jeera. Cumin can be used ground or as whole seeds. It imparts an earthy, warming and aromatic character to food, making it a staple in certain stews and soups, as well as spiced gravies such as curry and chili. It is also used as an ingredient in some pickles and pastries.

Dill leaves are known as the dill weed herb, while dill seed is used as a spice. Because it has such a unique taste, a small amount of dill can go a long way, which is why dill is so good to use as a garnish. The feathery texture of dill leaves looks beautiful and a small sprig of dill can add a noticeable aroma to a dish. Dill is also good in salads and is the key ingredient, along with buttermilk, in giving homemade ranch dressing its unique flavor. When used in cooking, dill weed will lose flavor the longer it is cooked, so it should be added at the last minute only. The opposite is true for dill seed, which develops more aroma and flavor when heated. Recipes often call dill seed to be toasted in a hot frying pan before being added. As well, dill seeds are often used in pickling.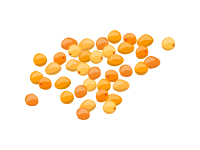 Mustard seeds are the small round seeds of various mustard plants. The seeds are usually about 1 to 2 millimetres (0.039 to 0.079 in) in diameter and may be colored from yellowish white to black. They are an important spice in many regional foods and may come from one of three different plants: black mustard, brown Indian mustard, or white/yellow mustard. Studies have shown that consuming 1 tablespoon of yellow mustard on the onset of cramps, significantly reduces cramping from running or other strenuous activities!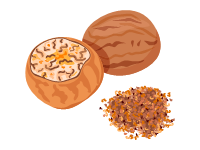 Nutmeg is one of the most useful of spices for both sweet and savoury cooking, with a myriad of sweet-sharp, scented and evocative flavours that might remind you of black pepper, of citrus, and of almost anything else tropical, exotic and romantic. The nutmeg is the seed of Myristica fragrans, an evergreen tree indigenous to the Banda Islands in the Moluccas (or Spice Islands) of Indonesia and was one of the principal targets in the great race to find a Western route to the Spice Islands – and thus led to the European discovery of the West Indies and the American continent. The tree is unique for producing two spices, because the lace-like filament that encloses the nutmeg gives us mace, a lighter, some would say more elegant, spice that is far less used. Nutmeg's full flavour spectrum is best experienced when grated freshly onto something hot rather than being cooked. It has a special affinity with starchy and creamy foods and thus is the perfect way to finish butter-rich mashed potatoes, rice puddings, custards and custard tarts, bread and butter puddings and the like, and is also wonderful on such green vegetables as French beans, as long as there is also butter present.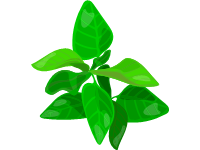 Oregano is considered a staple herb in many cuisines around the world. It has a strong flavor and brings warmth to dishes, along with a hint of subtle sweetness. It can be found fresh, dried or as an oil, and all are said to have significant health benefits. Though typically used in small amounts, oregano packs in some important nutrients. Just one teaspoon of dried oregano can fulfill about 8% of your daily vitamin K needs (1). From helping fight bacteria to reducing inflammation, studies have unearthed some of its impressive potential benefits.

Paprika is used as an ingredient in numerous dishes throughout the world. It is principally used to season and color rices, stews, and soups, such as goulash, and in the preparation of sausages such as Spanish chorizo, mixed with meats and other spices. In the United States, paprika is frequently sprinkled raw on foods as a garnish, but the flavor is more effectively brought out by heating it in oil.

Parsley or garden parsley (Petroselinum crispum) is a species of flowering plant in the family Apiaceae that is native to the central and eastern Mediterranean region (Sardinia, Lebanon, Israel, Cyprus, Turkey, southern Italy, Greece, Portugal, Spain, Malta, Morocco, Algeria, and Tunisia), but has naturalized elsewhere in Europe, and is widely cultivated as an herb, and a vegetable. Parsley is widely used in Middle Eastern, Mediterranean, Brazilian, and American cuisine. Curly leaf parsley is used often as a garnish. Green parsley is used frequently as a garnish on potato dishes (boiled or mashed potatoes), on rice dishes (risotto or pilaf), on fish, fried chicken, lamb, goose, and steaks, as well in meat or vegetable stews (including shrimp creole, beef bourguignon, goulash, or chicken paprikash).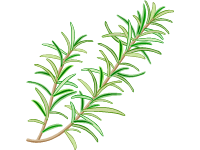 Rosemary leaves are used as a flavoring in foods, such as stuffing and roast lamb, pork, chicken, and turkey. Fresh or dried leaves are used in traditional Mediterranean cuisine. They have a bitter, astringent taste and a characteristic aroma which complements many cooked foods. Herbal tea can be made from the leaves. When roasted with meats or vegetables, the leaves impart a mustard-like aroma with an additional fragrance of charred wood that goes well with barbecued foods. In amounts typically used to flavor foods, such as one teaspoon (1 gram), rosemary provides no nutritional value. Rosemary extract has been shown to improve the shelf life and heat stability of omega 3–rich oils which are prone to rancidity.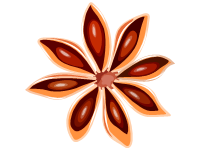 Star anise contains anethole, the same compound that gives the unrelated anise its flavor. Recently, star anise has come into use in the West as a less expensive substitute for anise in baking, as well as in liquor production, most distinctively in the production of the liqueur Galliano. Star anise enhances the flavour of meat. It is used as a spice in preparation of biryani and masala chai all over the Indian subcontinent. It is widely used in Chinese cuisine, and in Malay and Indonesian cuisines. It is widely grown for commercial use in China, India, and most other countries in Asia. Star anise is an ingredient of the traditional five-spice powder of Chinese cooking. It is also a major ingredient in the making of phở, a Vietnamese noodle soup. It is also used in the French recipe of mulled wine, called vin chaud (hot wine). If allowed to steep in coffee, it deepens and enriches the flavor. The pods can be used in this manner multiple times by the pot-full or cup, as the ease of extraction of the taste components increases with the permeation of hot water.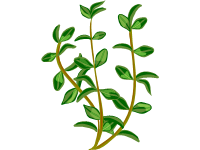 Thyme is used in a number of cuisines, including European, British, Mediterranean, African, Latin and Central American, regional American, and the Caribbean. Fresh and dried thyme is commonly available in the refrigerated product section at the supermarket—use the de-stemmed leaves, or add it to dishes whole.Thyme is an herb whose small leaves grow on clusters of thin stems. Thyme is used to season all kinds of dishes, either by itself or as part of a blend or bouquet garni alongside other common herbs like rosemary, sage, and marjoram. Fresh thyme has a pronounced, concentrated herbal flavor with sharp grass, wood, and floral notes (like lavender and rosemary). Lemon thyme's citrus fragrance is the most prominent note in that variety.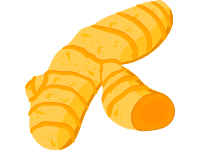 Turmeric is a spice that comes from the turmeric plant. It is commonly used in Asian food. Turmeric is commonly used for conditions involving pain and inflammation, such as osteoarthritis. It is also used for hay fever, depression, high cholesterol, a type of liver disease, and itching. Some people use turmeric for heartburn, thinking and memory skills, inflammatory bowel disease, stress, and many other conditions, but there no good scientific evidence to support these uses.
---