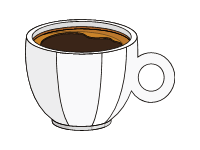 Caffè Americano is a type of coffee drink prepared by diluting an espresso with hot water, giving it a similar strength to, but different flavor from, traditionally brewed coffee. The strength of an Americano varies with the number of shots of espresso and the amount of water added. In Italy, caffè americano could mean either espresso with hot water or filtered coffee (caffè all'americana).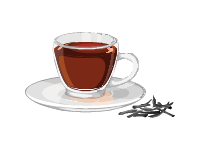 Black tea is a type of tea that is more oxidized than oolong, yellow, white and green teas. Black tea is generally stronger in flavor than other teas. All four types are made from leaves of the shrub (or small tree) Camellia sinensis. Two principal varieties of the species are used – the small-leaved Chinese variety plant , used for most other types of teas, and the large-leaved Assamese plant, which was traditionally mainly used for black tea, although in recent years some green and white teas have been produced. In China, where black tea was developed, the beverage is called 'red tea', due to the color of the oxidized leaves when processed appropriately. While green tea usually loses its flavor within a year, black tea retains its flavor for several years. For this reason, it has long been an article of trade, and compressed bricks of black tea even served as a form of de facto currency in Mongolia, Tibet and Siberia into the 19th century.

Caffè breve is an espresso-based drink that's made like a cappuccino, but with steamed half-and-half instead of milk. This produces a very creamy foam. Caffè breve drinks tend to be fluffier than the average latte made with standard milk since steamed half-and-half increases the foam volume of an espresso beverage.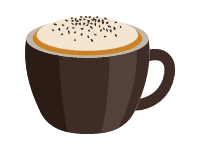 A cappuccino is an espresso-based coffee drink that originated in Italy, and is traditionally prepared with steamed milk foam (microfoam). Variations of the drink involve the use of cream instead of milk, using non-dairy milks, and flavoring with cinnamon or chocolate powder. It is typically smaller in volume than a caffè latte, with a thicker layer of microfoam. The name comes from the Capuchin friars, referring to the colour of their habits, and in this context referring to the colour of the beverage when milk is added in small portion to dark, brewed coffee (today mostly espresso). The physical appearance of a modern cappuccino with espresso créma and steamed milk is a result of a long evolution of the drink.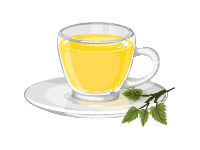 Catnip is a strong-smelling herb. It is native to Central Europe, though it can now be found in most of Canada and the Northeast United States. It belongs to the mint family and has oval-toothed, dark green leaves and white flowering tops. Catnip has long been thought to have medicinal properties. Its dried leaves and white flowers are traditionally used for this purpose. Both can be used to make tea, which is sometimes used to treat conditions like insomnia, anxiety, and headaches. In some cases, the roots of catnip can be used. However, these act as a stimulant instead of a relaxing agent.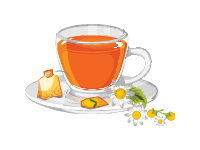 Chamomile tea is a popular beverage that also offers a variety of health benefits. To make chamomile tea, the flowers are dried and then infused into hot water. Many people enjoy chamomile tea as a caffeine-free alternative to black or green tea and for its earthy, somewhat sweet taste. Furthermore, chamomile tea is loaded with antioxidants that may play a role in lowering your risk of several diseases, including heart disease and cancer. Chamomile has properties that may aid sleep and digestion, as well.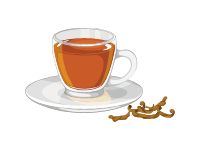 Darjeeling tea is a tea made from Camellia sinensis that is grown and processed in the Darjeeling or Kalimpong Districts in West Bengal, India.Darjeeling teas are generally prepared in the same manner as other black teas. Darjeeling tea is rich in antioxidants, which are known to combat free radicals in the body, neutralize chemicals during digestion, and eliminate toxins.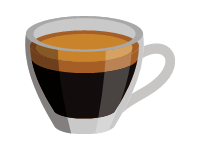 Espresso is a coffee-brewing method of Italian origin, in which a small amount of nearly boiling water (about 90 °C or 190 °F) is forced under 9–10 bars (900–1,000 kPa; 130–150 psi) of atmospheric pressure (expressed) through finely-ground coffee beans. Espresso coffee can be made with a wide variety of coffee beans and roast degrees. Espresso is generally thicker than coffee brewed by other methods, with a viscosity of warm honey. This is due to the higher concentration of suspended and dissolved solids, and has crema on top (a foam with a creamy consistency). As a result of the pressurized brewing process, the flavors and chemicals in a typical cup of espresso are very concentrated. The three dispersed phases in espresso are what make this beverage unique. The first dispersed phase is an emulsion of oil droplets. The second phase is suspended solids, while the third is the layer of gas bubbles or foam. The dispersion of very small oil droplets is perceived in the mouth as creamy. This characteristic of espresso contributes to what is known as the body of the beverage. These oil droplets preserve some of the aromatic compounds that are lost to the air in other coffee forms. This preserves the strong coffee flavor present in the espresso. Espresso is also the base for various coffee drinks—including caffè latte, cappuccino, caffè macchiato, caffè mocha, flat white, and caffè Americano.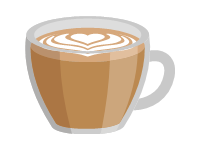 A flat white is a coffee drink consisting of espresso with microfoam (steamed milk with small, fine bubbles and a glossy or velvety consistency). It is comparable to a latte, but smaller in volume and with less microfoam, therefore having a higher proportion of coffee to milk, and milk that is more velvety in consistency – allowing the espresso to dominate the flavour, while being supported by the milk.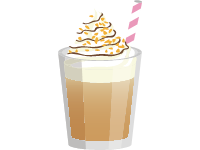 Frappé is a Greek iced coffee drink made from instant coffee, water, sugar, and milk. The frappé was invented through experimentation by Dimitris Vakondios, a Nescafe representative, in 1957 in Thessaloniki. Frappés are among the most popular forms of coffee in Greece and Cyprus and have become a hallmark of postwar, outdoor, Greek, coffee culture.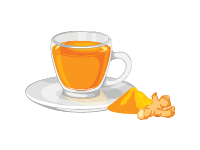 Ginger and turmeric are two of the most extensively studied ingredients in herbal medicine. Interestingly, both have been used for centuries to treat a variety of ailments, ranging from migraines to chronic inflammation and fatigue. Both have also been used to help relieve pain, decrease nausea, and enhance immune function to help protect against illness and infection.

Green tea is touted to be one of the healthiest beverages on the planet.It's loaded with antioxidants that have many health benefits. Green tea is a type of tea that is made from Camellia sinensis leaves and buds that have not undergone the same withering and oxidation process used to make oolong teas and black teas. Green tea originated in China, but its production and manufacture has spread to other countries in East Asia.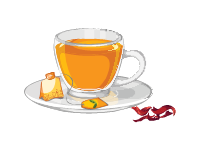 Hibiscus tea is an herbal tea that's made by steeping parts of the hibiscus plant in boiling water. It has a tart flavor similar to that of cranberries and can be enjoyed both hot and cold. Research has uncovered a range of health benefits linked to drinking hibiscus tea, showing that it may lower blood pressure, fight bacteria and even aid weight loss.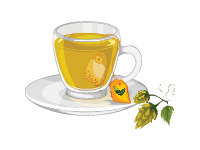 This herbal tea has a little bitter taste, it is digestive and can help stimulate the appetite (stomachic). Hops are traditionally used in herbal medicine to help relieve nervousness (soothing) and to help sleep (sedative, hypnotic, sleepy). This plant belongs to the (Cannabaceae) family just like Cannabis and contains valerianic acid, such as valerian.

Iced coffee is a type of coffee beverage served chilled, brewed variously with the fundamental division being cold brew – brewing the coffee cold, yielding a different flavor, and not requiring cooling – or brewing normally (hot) and then cooling, generally by simply pouring over ice or into ice cold milk. In hot brewing, sweeteners and flavoring are often mixed into the hot coffee before cooling, due to faster dissolution in hot water. Alternatively, syrup (sugar pre-dissolved in water) may be used, particularly gum syrup.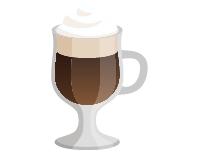 Irish coffee is a cocktail consisting of hot coffee, Irish whiskey, and sugar, stirred, and topped with cream. The coffee is drunk through the cream.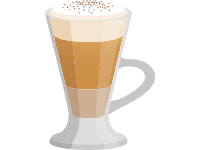 Latte macchiato is a coffee beverage; the name means stained or marked milk. Marked as in an espresso stain on the milk used. It is a play on "Espresso macchiato" which is an espresso with a drop or two of milk or cream.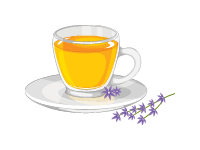 Lavender tea is made from the fresh or dried buds of the lavender flower known as Lavandula angustifolia. It is a type of tea known as an herbal tea or tisane. This plant is native to the Mediterranean region including southern Europe and northern Africa. Lavender tea offers a delicate flavor and aromatic fragrance that boasts extensive health benefits. Unearth the beauty of this floral plant and find out how drinking a cuppa of lavender can boost your health.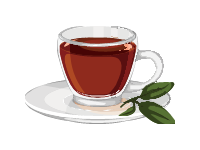 Lemon balm (Melissa officinalis) is a lemon-scented herb that comes from the same family as mint. The herb is native to Europe, North Africa, and West Asia, but it's grown around the world. Lemon balm has traditionally been used to improve mood and cognitive function.Lemon balm is said to soothe symptoms of stress, help you to relax, and boost your mood. It may also be used to help reduce symptoms of anxiety, such as nervousness and excitability.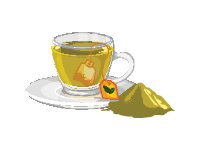 Matcha is finely ground powder of specially grown and processed green tea leaves, traditionally consumed in East Asia. It is special in two aspects of farming and processing: the green tea plants used for matcha are shade-grown for three to four weeks before harvest, and the stems and veins are removed during processing. During shaded growth, the plant Camellia sinensis produces more theanine and caffeine. The powdered form of matcha is consumed differently from tea leaves or tea bags, as it is suspended in a liquid, typically water or milk.

A caffè mocha, also called mocaccino, is a chocolate-flavoured variant of a caffè latte. Other commonly used spellings are mochaccino and also mochachino. The name is derived from the city of Mocha, Yemen, which was one of the centers of early coffee trade.Like a caffè latte, caffè mocha is based on espresso and hot milk but with added chocolate flavouring and sweetener, typically in the form of cocoa powder and sugar. Many varieties use chocolate syrup instead, and some may contain dark or milk chocolate.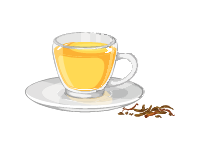 Oolong is a traditional semi-oxidized Chinese tea (Camellia sinensis) produced through a process including withering the plant under strong sun and oxidation before curling and twisting. Most oolong teas, especially those of fine quality, involve unique tea plant cultivars that are exclusively used for particular varieties. The degree of oxidation, which varies according to the chosen duration of time before firing, can range from 8 to 85%, depending on the variety and production style. Oolong is especially popular in south China and among Chinese expatriates in Southeast Asia as is the Fujian preparation process known as the Gongfu tea ceremony. Different styles of oolong tea can vary widely in flavor. They can be sweet and fruity with honey aromas, or woody and thick with roasted aromas, or green and fresh with complex aromas, all depending on the horticulture and style of production.

Passionflower is a flowering type of vine that's been said to help with insomnia, anxiety, hot flashes, pain, and more. Passionflower has also been foundTrusted Source to be a successful treatment for the symptoms of generalized anxiety disorder (GAD) with less side effects compared to benzodiazepines.

Peppermint is a minty herb native to Europe and Asia. For hundreds of years, people have used peppermint both as a flavoring and for its medicinal properties. Peppermint is an ingredient in a variety of modern products, including toothpastes, candies, and teas. Many people drink peppermint tea because they enjoy the taste, but it may also have a number of potential health benefits. Peppermint is a popular flavoring due to its clean, pleasant smell and taste. Drinking peppermint tea can help freshen a person's breath, and it may also have other benefits for fighting bad breath.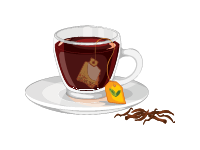 Pu-erh tea — or pu'er tea — is a unique type of fermented tea that's traditionally made in the Yunnan Province of China. It's made from the leaves of a tree known as the "wild old tree," which grows in the region. Many people drink pu-erh tea because it not only provides the health benefits of tea but also those of fermented food.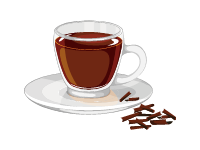 Rooibos , meaning 'red bush'; is a broom-like member of the plant family Fabaceae that grows in South Africa's fynbos. The leaves are used to make a herbal tea that is called by the names: rooibos (especially in Southern Africa), bush tea, red tea, or redbush tea (predominantly in Great Britain). The tea has been popular in Southern Africa for generations, and since the 2000s has gained popularity internationally. The tea has a taste and color somewhat similar to hibiscus tea, with more or less of an earthy flavor like yerba mate.Rooibos tea is commonly prepared in the same manner as black tea, usually without or with a little milk, and/or sugar or honey. Other methods include a slice of lemon and using honey instead of sugar to sweeten. It is also served as espresso, lattes, cappuccinos or iced tea.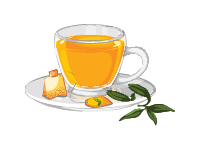 Sage tea is an aromatic infusion made from the leaves of common sage (Salvia officinalis), an herb in the same family as mint. Commonly used as a spice, sage also has a long history of use in alternative and traditional medicine. Sage tea is rich in anti-inflammatory and antioxidant compounds. It may promote healthy skin and wound healing.Sage is one of the most popular herbs in dentistry, as it targets pain, inflammation, and bad breath, as well as exerts antibacterial and wound-healing properties.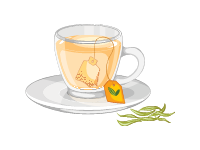 White tea is made from the Camellia sinensis plant.Its leaves and buds are picked just before they are fully open, when they're covered in fine white hairs. This is where white tea gets its name.White tea is loaded with a type of polyphenols called catechins. It may reduce the risk of heart disease.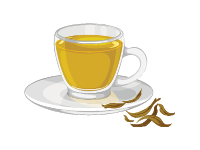 Yellow Tea has slowly gained popularity across the world. Is is a little different in taste, as it offers a fruity and distinct after taste, smooth texture and a pleasing aroma. When it comes to benefits, it is somewhat similar to green tea. However, it is easier on the stomach as compared to green tea and other teas as well. The bright yellow colour of this hot drink is not natural and is attained through a process called 'Sealed Yellowing'. Under this process, the tea polyphenols (catechins) are first oxidized to attain the yellow tinge and then further treated to preserve the colour and aroma of the dried leaves.