This is a free Design Thinking template that designers, writers and marketing professionals can use to brainstorm ideas, improve critical thinking and compare thoughts. The template is a 100% customizable and you can edit every aspect of it with a few simple clicks in MyDraw.
| | | |
| --- | --- | --- |
| Download Template: | | |

| | |
| --- | --- |
| Download Template: | |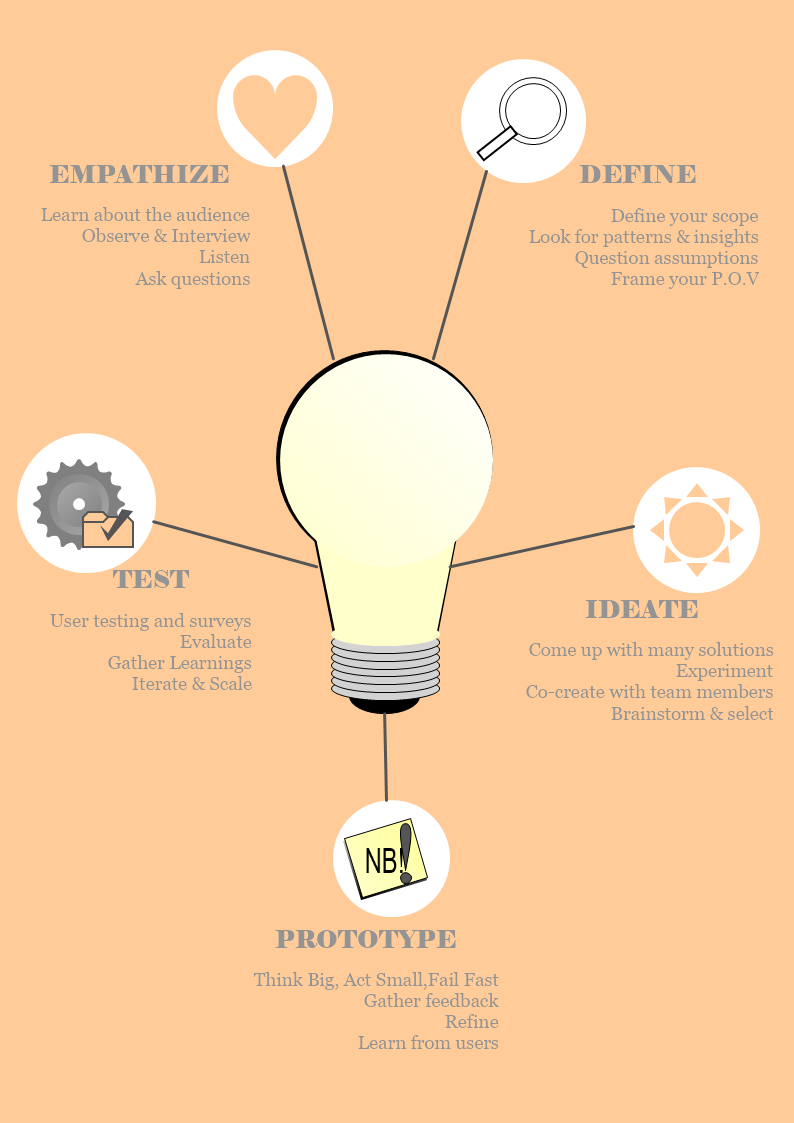 Design thinking is a non-linear, iterative process that seeks to understand users, challenge assumptions, redefine problems and create innovative solutions to prototype and test.
The method consists of 5 phases—Empathize, Define, Ideate, Prototype, and Test:
Stage 1: Empathize—Research Your Users' Needs.
Stage 2: Define—State Your Users' Needs and Problems.
Stage 3: Ideate—Challenge Assumptions and Create Ideas.
Stage 4: Prototype—Start to Create Solutions.
Stage 5: Test—Try Your Solutions Out.
If you want to make a mind map that is engaging for readers, you should follow some basic principles for good design. Your design concept will determine what kind of supporting visuals you include, what colors you use, and how you choose to layout your mind map.
For example, this mind map template uses an image of a lightbulb as the focal point to reflect the theme of "thinking" and "ideas". The supporting visuals above help to illustrate each idea that branches off from the concept of "design thinking."