This is a free Internal and External Qualities template that organizations can use to modify their business structure, conduct brainstorming sessions, and improve problem solving strategies. The template is a 100% customizable and you can edit every aspect of it with a few simple clicks in MyDraw.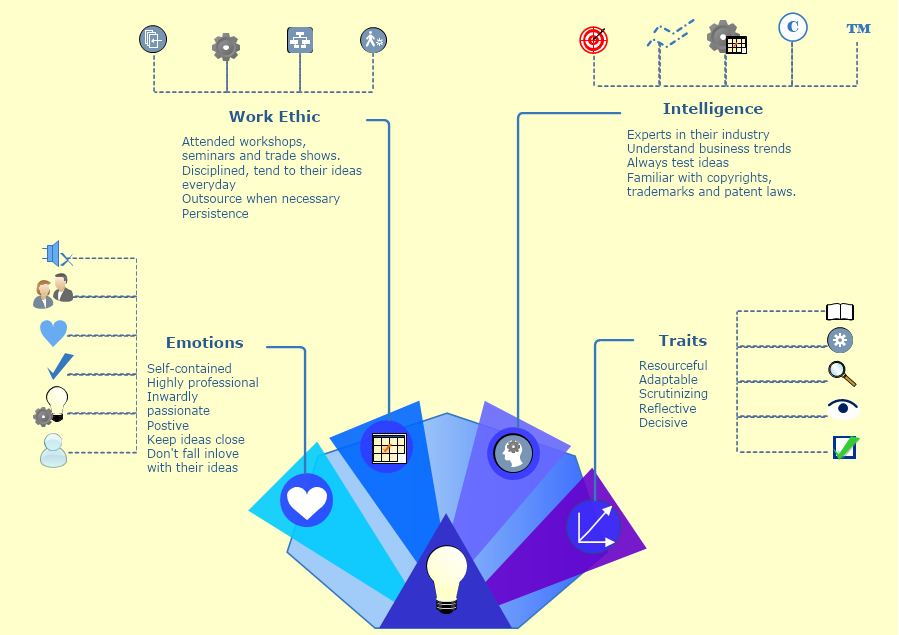 This kind of mind map can help you outline the external and internal qualities in your business sector.
Having a clear visual structure will help your organization identify key segments and take better decisions for future prospects. It is widely used in the business sector as it is an effective method for generating ideas by association.