This is an Anatomy of the Elbow template with labels that can be used as a poster or paper material for a biology lesson or textbook. The template is customizable with a few drags and drops in MyDraw.
| | | |
| --- | --- | --- |
| Download Template: | | |

| | |
| --- | --- |
| Download Template: | |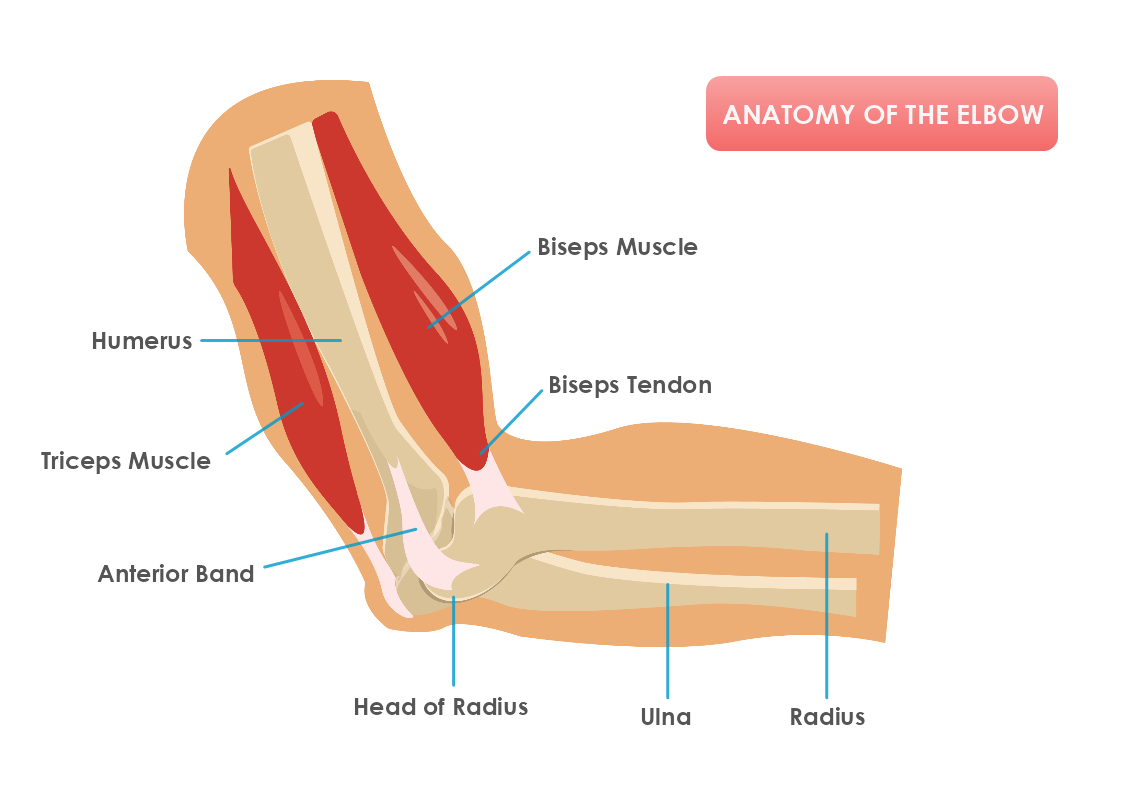 What causes an elbow injury?
Dehydration: The muscles are comprised of at least 70% water. Dehydration causes muscle fatigue, strain, tendonitis, and other disorders of the movement system.
Poor Nutrition: If you eat too many "empty" calories that don't contain the nutrients your body needs is a primary cause of injuries and disorders of the movement system.
Inflammation: Inflammation causes heart disease and movement system disorders. Avoid too much sugar and fat to decrease the chance of inflammation.
Fatigue: Sleep and rest are vital for the health of your body.
Poor Fitness: The lack of physical fitness increases the risk of disease and injury.
10 of the most common elbow injuries
Tennis Elbow
Golfer's Elbow
Bursitis
Tendonitis
Tendon rupture
Sprains of the muscle, tendon
Cartilage, bone, and soft tissue
Ulna nerve irritation
Dislocation
Fractures
Best practices for preventing elbow injuries
Exercises
Stretching
Rehabilitation- physical fitness, ice, and cold therapy
Mobility posture
Increasing strength and flexibility
Don't forget healthy and balanced food, vitamins and minerals, and of course good sleep and rest
How to create a shape for the Anatomy of the Elbow?
You can create your shape in a vector program and import/ insert it as a vector or raster image. The other option is to use MyDraw's Basic shapes and connectors and make your custom shape.
Once you are happy with the custom shape you could include it in your Library.
Click on the textbook icon on the left side of the bar and choose "New Library". Name the library and drag and drop the shape in it.
Then right-click with the mouse on the Library tab and choose "Save as".
Choose the folder location on your computer and save it as a .nlb file.
For future use, you could always add the newly created library to other diagrams.
You can also use one of the shapes from Healthcare
Once you have created your diagram/ template you can save the document in one of MyDraw's native formats or export it in a preferred file format(PDF, SVG, EMF, VSDX, etc.).
You can also export the document as a raster image.