This is an Anatomy of the Knee template with labels to present the structure of the knee and muscle. The template is customizable with a few drags and drops in MyDraw.
| | | |
| --- | --- | --- |
| Download Template: | | |

| | |
| --- | --- |
| Download Template: | |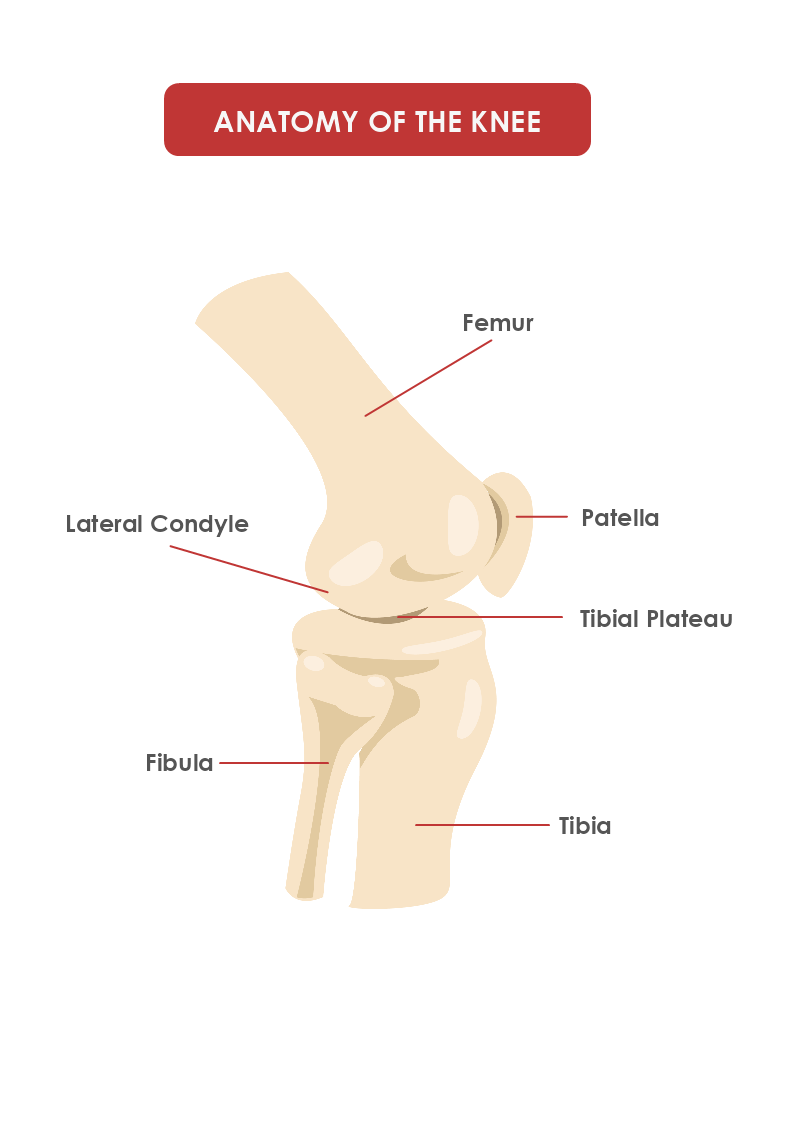 10 common injuries of the knee
Fractures
Anterior cruciate ligament injuries
Dislocation
Meniscal tears
Bursitis
Tendonitis
Tendon tears
Collateral ligament injuries
Iliotibial band syndrome
Posterior cruciate ligament injuries
7 advices to avoid injuries of the knee prevention
Warm up the muscle by walking and stretching before and after active sports.
Strengthen the muscle by using stairs, riding a stationary bicycle, and walking to your daily locations.
Do not increase the intensity of exercises drastically.
Choose shoes that fit properly and provide good traction.
Maintain a healthy weight to avoid added pressure on the knees.
Do not avoid wearing a seatbelt.
Use knee guards to protect them.
How to make a shape for the Anatomy of the knee diagram?
You can create your shape in a vector program and import/ insert it as a vector or raster image. The other option is to use MyDraw's Basic shapes and connectors and make your custom shape.
Once you are happy with the custom shape you could include it in your Library.
Click on the textbook icon on the left side of the bar and choose "New Library". Name the library and drag and drop the shape in it.
Then right-click with the mouse on the Library tab and choose "Save as".
Choose the folder location on your computer and save it as a .nlb file.
For future use, you could always add the newly created library to other diagrams.
You can also use one of the shapes from Healthcare
Once you have created your diagram/ template you can save the document in one of MyDraw's native formats or export it in a preferred file format(PDF, SVG, EMF, VSDX, etc.).
You can also export the document as a raster image.