This is a Termination Process Swimlane template that describes the complete stages of an employee termination process in a firm. The template presents the data flow and checks between departments to complete the order. The template is 100% customizable and you can edit every aspect of it with a few simple clicks in MyDraw.
| | | |
| --- | --- | --- |
| Download Template: | | |

| | |
| --- | --- |
| Download Template: | |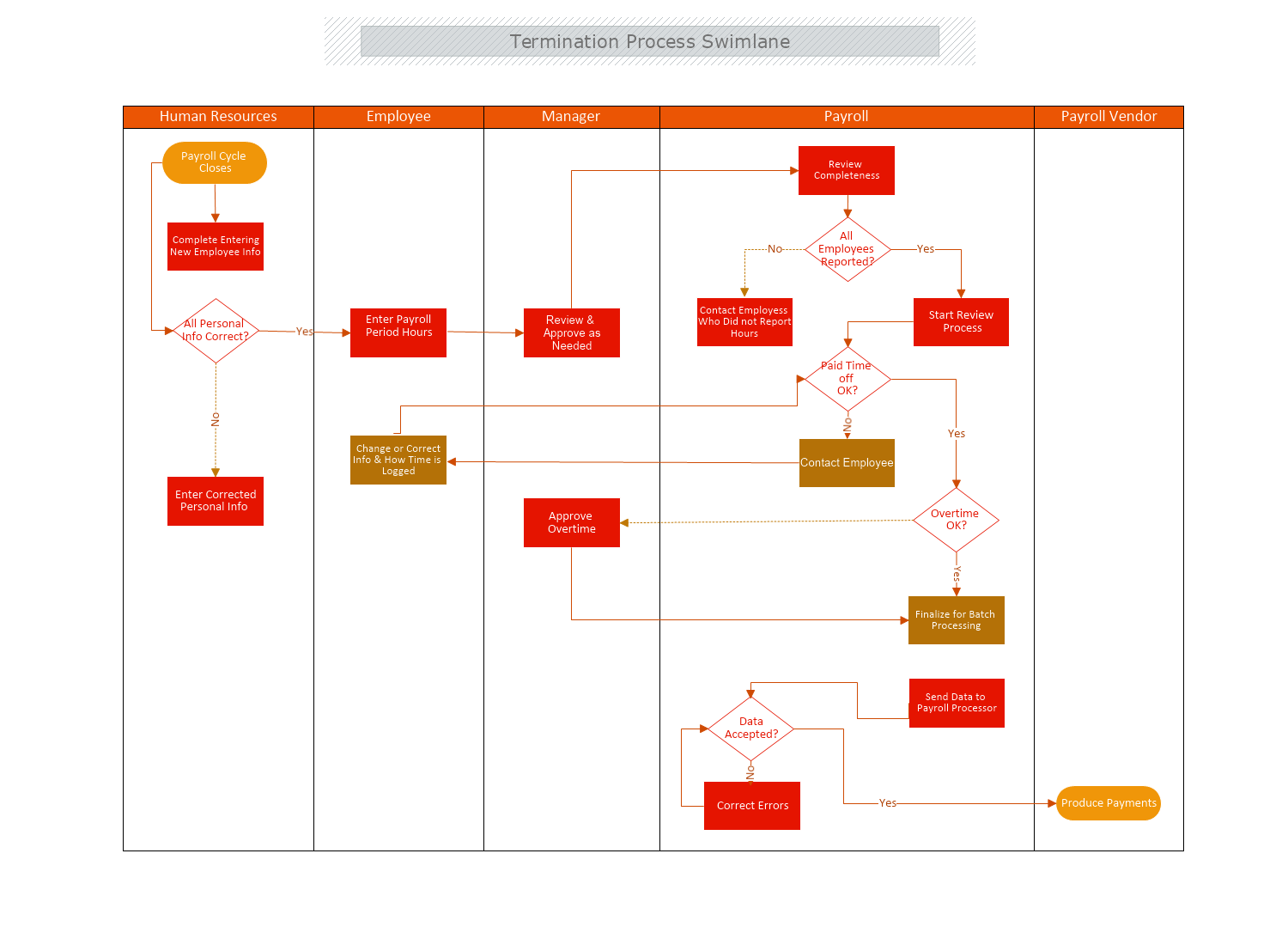 Payroll is the process of paying the salary of a company's employees. Firstly, HR has to make a list of the employees to be paid. Then adjust the expenses a save them in a secure database. For the process to run smoothly different teams such as payroll, HR and finance have to work together.
The team will need to perform a set of steps to complete the payroll cycle:
Onboard employees and prepare a list of those to be paid.
For a standard payroll execution there have to be carefully written policies that include- a pay policy, leave and attendance policy, employee benefits policy, etc.
For the payroll processing they need to gather employee inputs like PAN, address, bank account details, etc.
Double-check of all active employees are added, and no former employees are included for salary and compliance payments.
Calculating the payroll
In this stage, the validated inputs are organized into the system for processing payroll. For accurate payment, they are adjusted in net payment calculations after revising necessary deductions and taxes due. The calculations can be done manually in spreadsheets or with automated payroll software. By using payroll software, the company minimized the risk of clerical or mathematical errors.