This is a free Adventure Planner infographics template that can inspire your next trip and help you in making the arrangements. The template is a 100% customizable and you can edit every aspect of it with a few simple clicks in MyDraw.
| | | |
| --- | --- | --- |
| Download Template: | | |

| | |
| --- | --- |
| Download Template: | |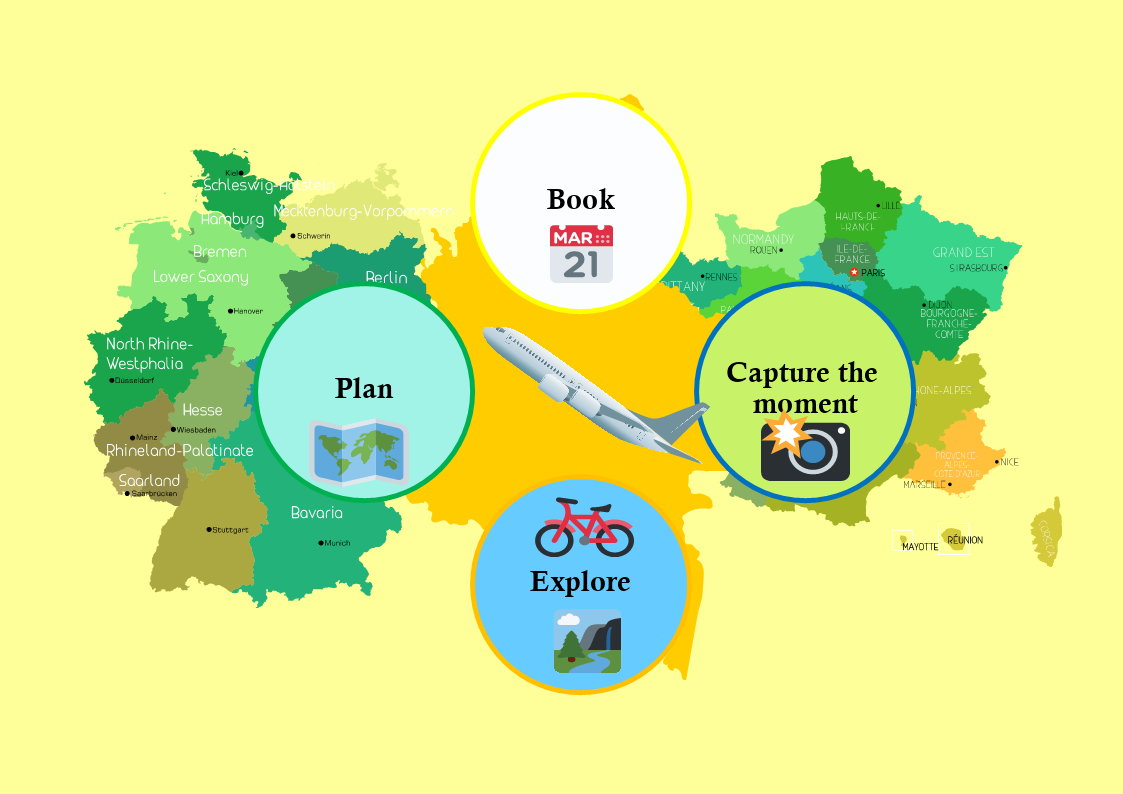 At the moment when we decide to organize a trip, planning and preparation are key aspects to take into consideration. We must think about the place we want to travel to, the activities we are going to do, or the people with whom we are traveling. For this reason, an infographic template can help you visualize the main points and prepare you for the adventure.
The options for adventure tourism are multiple: hiking, trekking, rafting, kayaking, climbing, caving. All of these activities involve certain risks or issues that should not be overlooked.
Tips to organize your first tourism trip:
Choose well the destination you would like to visit;
Investigate;
Pay attention to your luggage;
Be aware of your physical condition;
Pay attention to what guides have to say;
Bring a small first aid kit;
Plan the route;
Get ready for the activity you are going to do;
Listen to professionals and experienced companies;
Look for alternatives;
Free yourself from technology and respect the environment.