This is a free Heptagon infographic template that businesses can adopt for project development, students can use for brainstorming, or as a daily/monthly/annual goal. The template is a 100% customizable and you can edit every aspect of it with a few simple clicks in MyDraw.
| | | |
| --- | --- | --- |
| Download Template: | | |

| | |
| --- | --- |
| Download Template: | |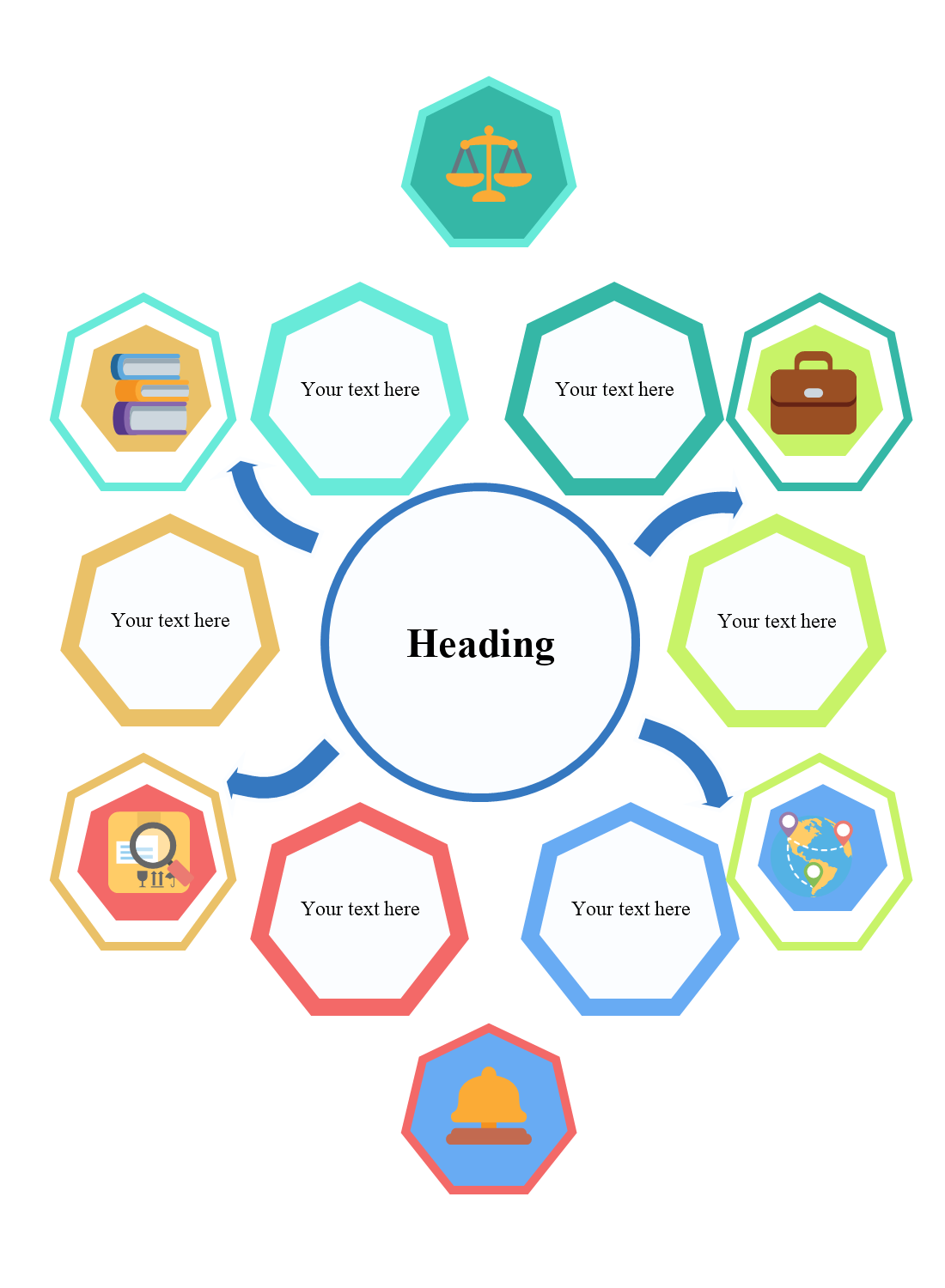 Charting and graphics template can be used to enhance projects, to improve teamwork, or boost the creative process in the organization.
Team creativity is essential to successful products. Creativity support groupware is invented to stimulate team creativity by allowing teams to communicate and different time availabilities. Every innovation team in an organization regardless of size, motive, and goal is regularly pressured for creative products or service offerings.
For these reasons and many more, the above infographics template can be introduced for brainstorming sessions to drive team devotion and enhance project work.
This is only a basic template that can be customized from the Objects shapes library.