This is a free Social Media-Which platform that is right for you infographic template to help businesses choose the right social media for their market segment and content sharing focus. The template highlights the pros and cons of the most popular social media platforms and gives a review of their usability. The template is a 100% customizable and you can edit every aspect of it with a few simple clicks in MyDraw.
| | | |
| --- | --- | --- |
| Download Template: | | |

| | |
| --- | --- |
| Download Template: | |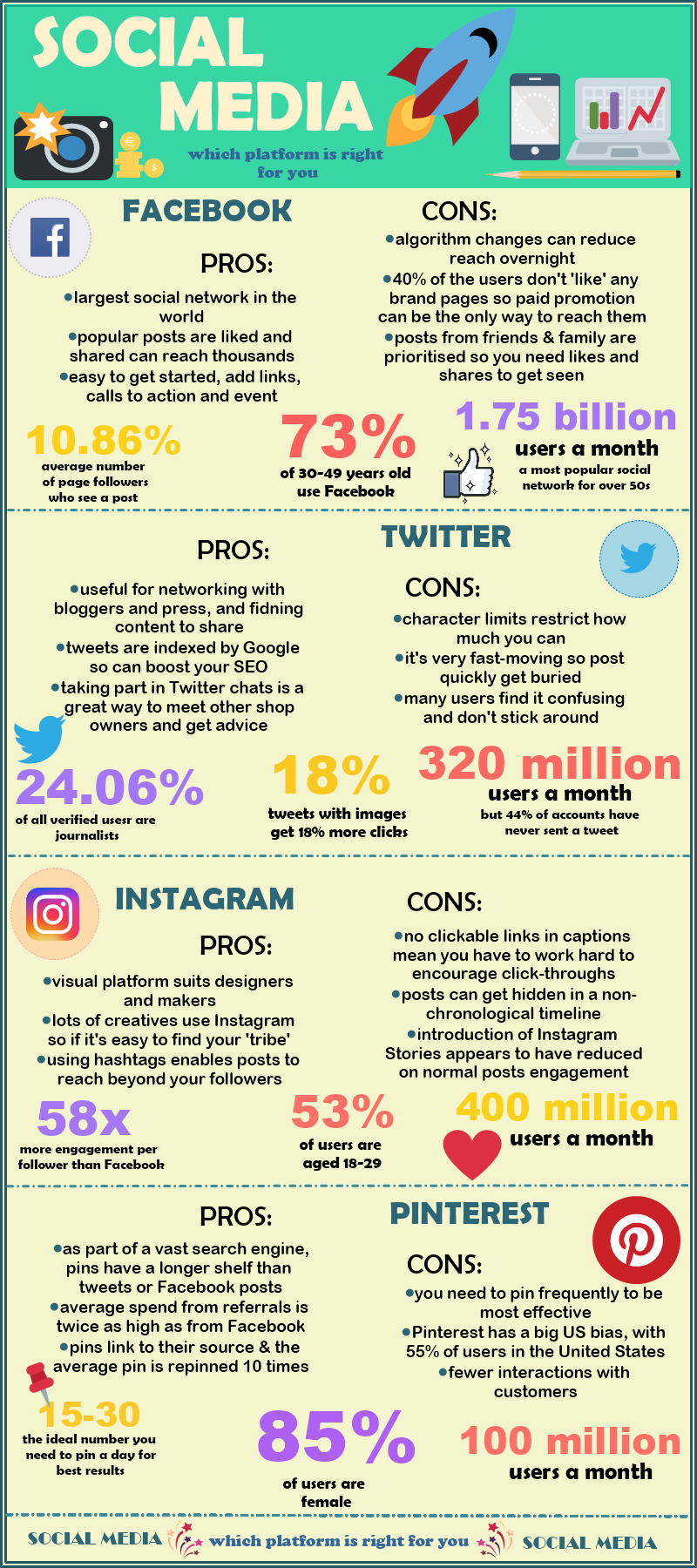 Social media is a necessary marketing tool for every business that wants to remain relevant and visible in today's busy digital world. Nowadays to stay relevant and competitive, your business needs to be online and digital. Market researches show that social media platforms get more exposure to your brand than any other market tool.
How to choose the right platform for your business?
Define your goals.
Identify what channels is your audience already using.
Examine the content your company is providing.
Improve your company's customer service by providing additional platforms where the customers can reach out, make suggestions, submit posts, write reviews for the product/service offering.
Give shareable and reliable content- podcasts, testimonials, blog post, webinars and live streams, ebooks, etc.
The most popular platforms
Facebook
Twitter
LinkedIn
Youtube
Instagram
Pinterest
Quora
Social media is an excellent tool when it comes to building brand awareness, finding new leads, generating more website traffic, getting to know your audience better, gaining insight on the shopping behavior, and even improving your customer service. The trick to choosing the right social media platform for your business is all about confirming the goals you want to achieve through social media marketing.