This is a free Mouth Connection Body infographic template that has a purpose for organizations to educate people on the importance of keeping the overall body healthy and balanced. It can be used as posters/ flyers for seminars, distribution materials in medical centers, or presentations on the topic. The template is a 100% customizable and you can edit every aspect of it with a few simple clicks in MyDraw.
| | | |
| --- | --- | --- |
| Download Template: | | |

| | |
| --- | --- |
| Download Template: | |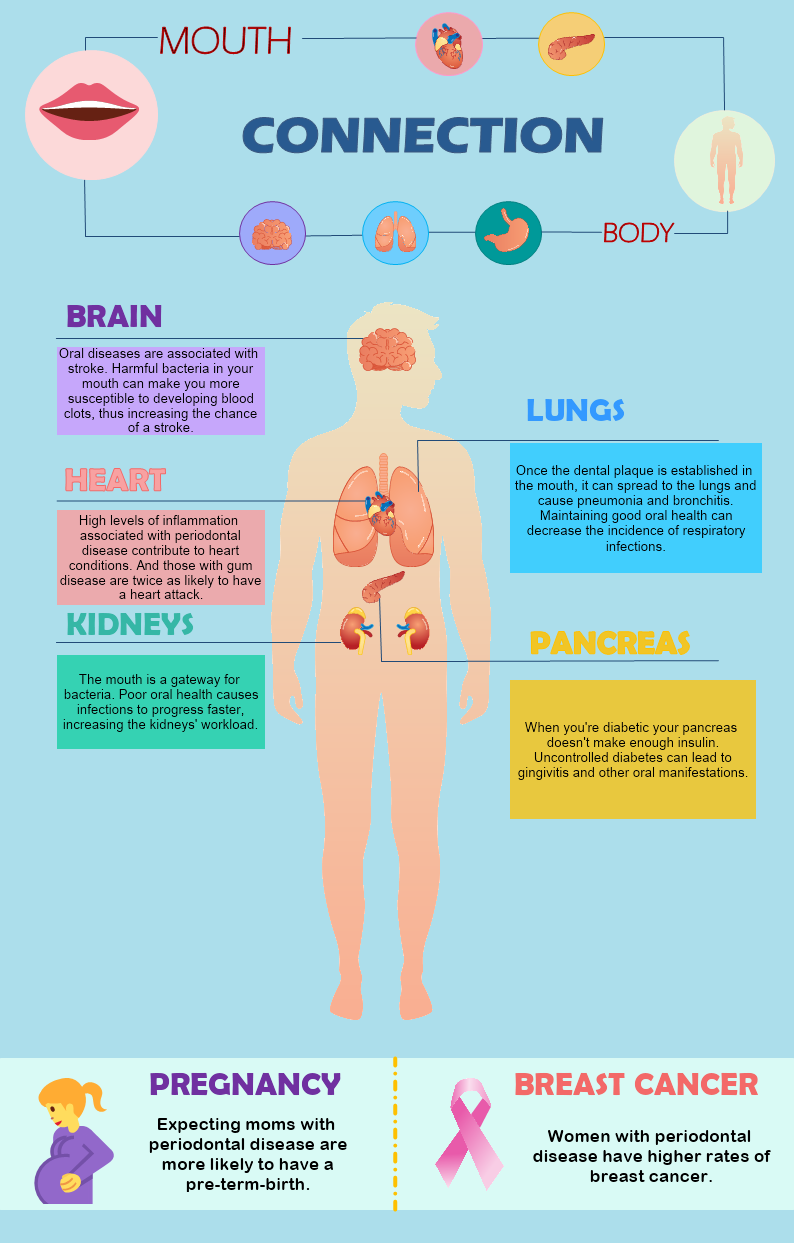 Every system of your body is interconnected. Dental health issues concern more than just oral hygiene, as what happens in the body affects the mouth and vise versa.
Studies show that many illnesses can have an impact on your body as well as your mouth, such as:
Heart Disease—there is a connection between heart disease and periodontal ones. For this reason, it is important to maintain your oral health.
Respiratory illness— the oral bacteria associated with tooth plaque can affect more than your teeth. While breathing you can harm your respiratory system and, in some cases, even lead to pneumonia.
Certain cancers— a majority of pancreatic cancer patients also reported periodontal disease, according to one study there is a connection between serious physical illness and poor oral health.
This is a basic Mouth Connection Body infographic, which can be customized from the Human body shapes library.